Lakeside Lara | News
Memories to mark the occasion – Lakeside Lara turns 10
Ten years. Two hundred people. Thousands of memories.
The Ingenia Lifestyle Lakeside Lara 10-year celebration was held last month to commemorate the community's milestone, and was attended by over 200 people including local state MP Ella George, Ingenia Lifestyle team members, and of course our residents – including some of the originals!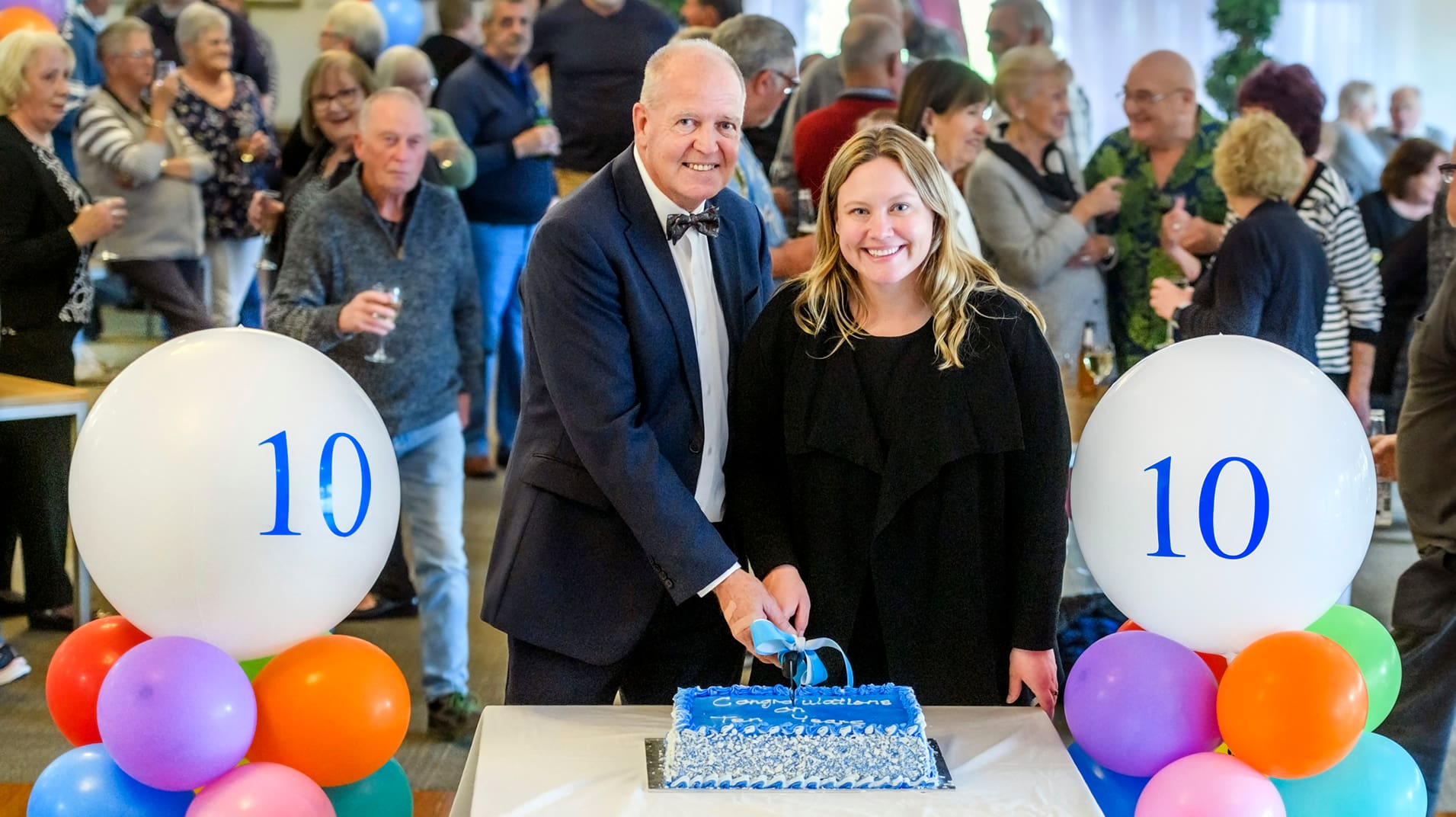 "The highlight was seeing all the photographs that had been taken in the early days," said Bill Fulton, one of the first cohort of residents to move in a decade ago.
At the event, memories were shared and stories were exchanged, for old friends and new. Another Lakeside Lara 'pioneer' resident, Bruce Polley, agreed the highlight of the event was reminiscing through images shown: "It brought back a lot of memories, of good times," he said.
And there are more good times to come with brand new community facilities just around the corner including a state-of-the-art $7 million Community Hub.
"The Community Hub has been designed to complement the existing facilities while providing a whole heap of new and exciting amenity for our residents to enjoy," says Ingenia Lifestyle Head of Development NSW & VIC, Michael Rabey.
In fact, once complete the new facilities will feature a swathe of new activity spaces, including a heated indoor pool and yoga studio, hair salon and art studio, a large function room and theatre, and even a golf simulator.
The Lakeside Lara development will eventually host an impressive 400 or more homes, with plenty of gathering and activity spaces to keep the community healthy, active and happy.
"At Lakeside Lara, these facilities mean so much," says Community Manager Peter Hinck. "They provide the scene for friends to gather and share experiences, and these friendships expand to close bonds. It's so special then to see residents looking out for each other, especially through the tough times."
Residents will soon enjoy tours of their new facilities as construction progresses – and we look forward to the next big event, celebrating even more wonderful memories.
For more information on upcoming events or to tour our display homes, call Dianna on 0476 839 644.