Events | Latitude One | News | Resident Stories
Mateship for Men's Health Week
Ingenia Lifestyle Latitude One is celebrating Men's Health Week (15 – 21 June) by bringing residents together for a BBQ and a discussion about how, as a community, they can support men's health goals.
The over 55s community is using Men's Health Week to reinforce the importance of speaking about men's health concerns and supporting neighbours and friends who may be experiencing physical or mental health challenges, said Ingenia Lifestyle Assistant Community Manager Felicity Hamilton.
"Through the resident's BBQ we want to encourage residents to show support for their neighbours, to share positive messages about the men in their life, host online events and encourage people to get in touch with their mates to avoid social isolation," Ms Hamilton said.
Studies show that one in eight men will experience depression and that one in five will experience anxiety at some stage in their lives, highlighting the need to encourage men to find support in their social networks .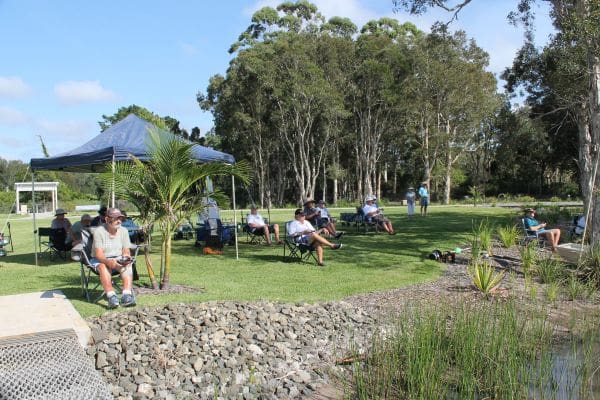 Resident David Hadfield is an active participant in the community yacht club and his involvement has had positive health impacts – keeping him active, social and busy now that he's retired.
"I've made new friends who I would never have met before moving to Latitude One and I'm very proud of what we've achieved, growing from 3 to 25 members over the last couple of years," Mr Hadfield said.
"Members are learning how to repair and maintain yachts, sail model yachts and take part in training and race days – it helps build a sense of purpose and no one had ever been involved in an activity like this prior to moving to here."
He believes there is more that can be done to support men's health issues but that the support from Ingenia has made a huge difference to the community.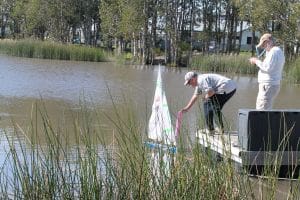 "We need to be more proactive in mateship and supporting one another," Mr Hadfield said.
"Living at Ingenia Lifestyle and taking part in social groups has been great because it brings like-minded men together who now have interests and hobbies to share with each other."
Bringing residents together through interest-based groups − such as the model yacht club, gardening, the community shed, billiards and the fishing club − along with Ingenia Lifestyle's Be Active social and lifestyle program are ways in which the Latitude One community is helping to connect residents and support them in maintaining an active lifestyle.
"We are focussed on creating a supportive and social community and it's important for us to be involved in the discussion around men's health as they are an integral part of our community," Ms Hamilton said.