Events | Latitude One
Latitude One community clubhouse a grand success!
We recently celebrated the grand opening of Latitude One's community clubhouse in flourish and fair with over 400 guests in attendance.
For those who missed out on our clubhouse opening, here's a little update about the festivities.
The day commenced with Ingenia's CEO Simon Owen and Port Stephens Mayor Ryan Palmer who were joined by Latitude One's very first residents, Janette and Kenneth Scott to cut the ribbon and hand around the cake to kickstart the celebration.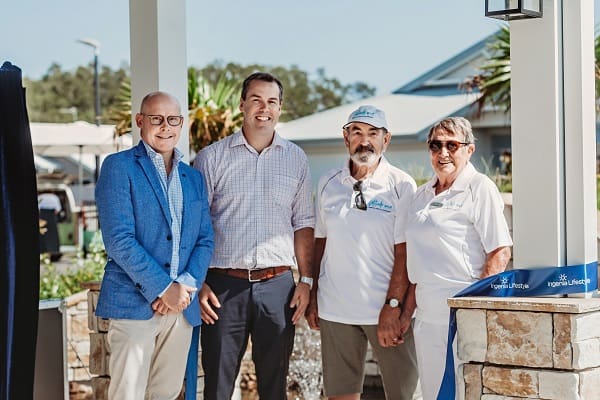 Ingenia CEO Simon Owen, Port Stephens Mayor Ryan Palmer, Janette and Kenneth Scott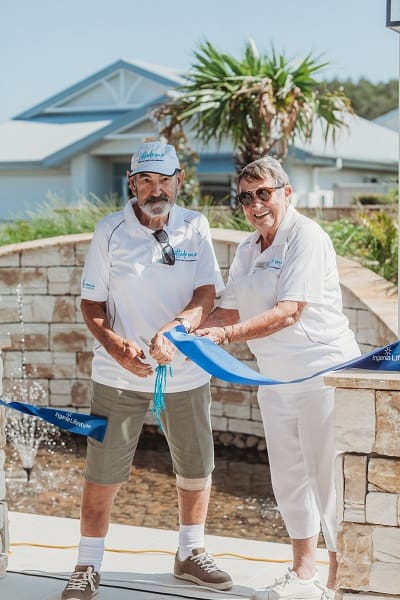 First residents, Janette and Kenneth Scott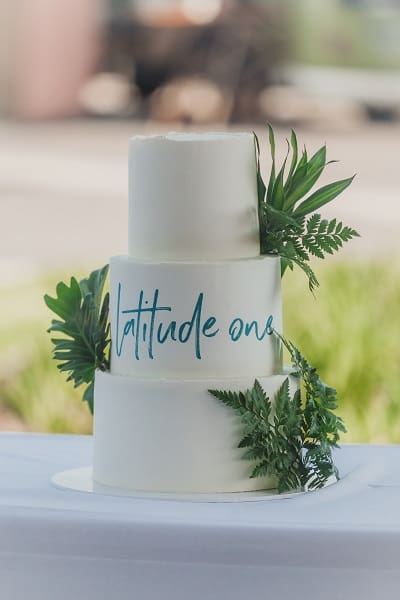 Let the celebrations begin!
The grand clubhouse was the perfect setting for residents and guests alike to enjoy a day together celebrating the facilities, and sharing stories and tips and perhaps meeting their new neighbours.
Guests and residents enjoyed the sweet sounds of the seven-piece brass band, Phat Brass, movies and popcorn in the cinema, remote control yacht races on Lake Latitude and leisurely dips in the pool!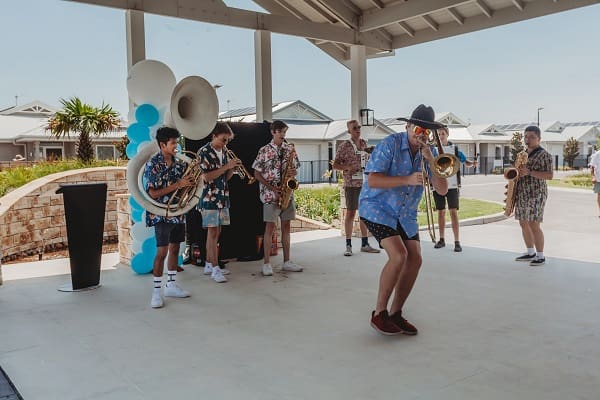 Phat Brass, roving seven-piece brass band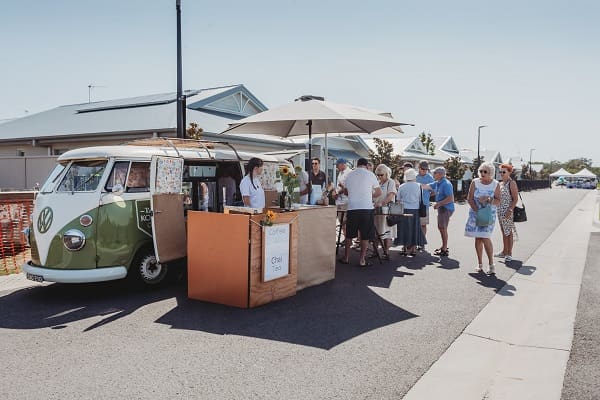 Kombi Co Coffee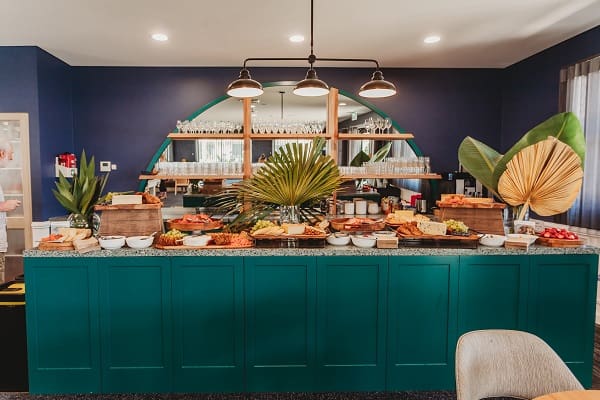 Sharp and Co grazing station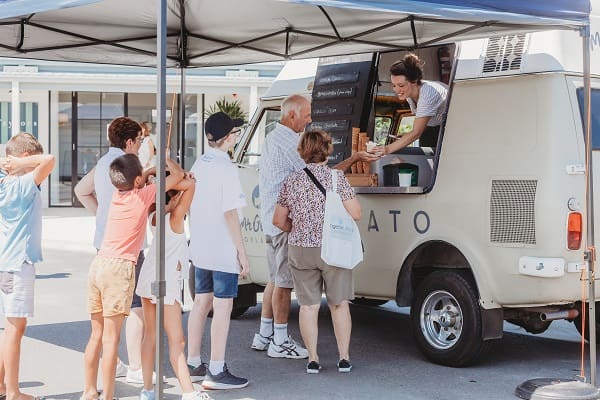 Mr Goaty Gelato keeping guests cool on the day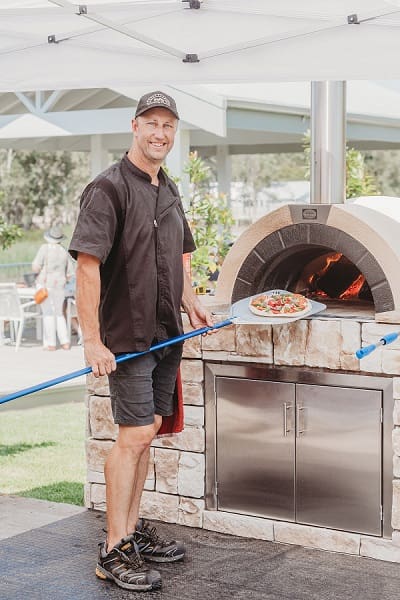 Wood fired pizza from Latitude One's very own pizza oven!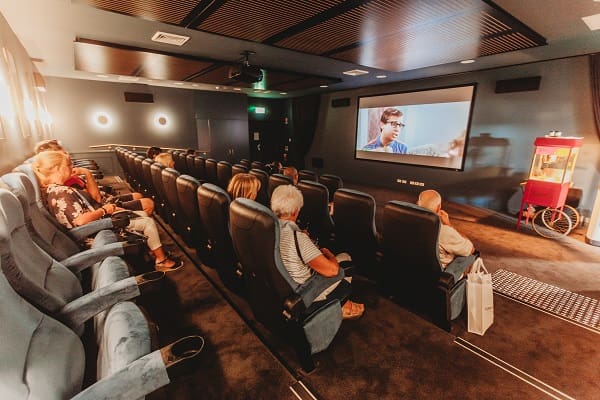 Guests enjoying a movie in the 44 seat cinema with popcorn of course!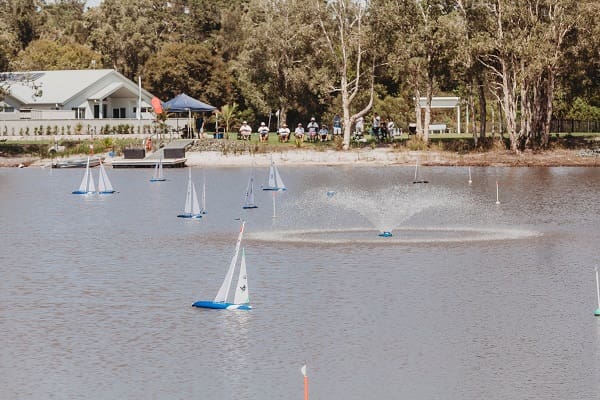 Remote control yachts on Lake Latitude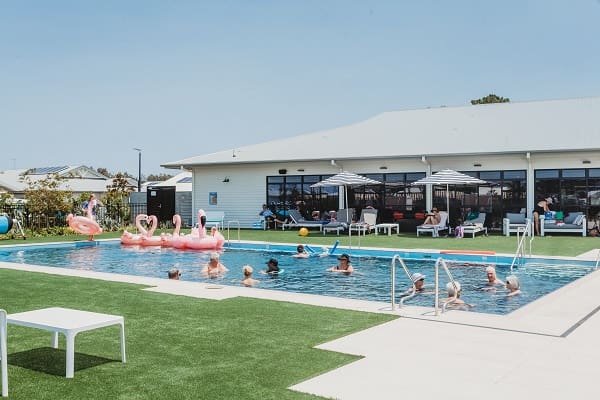 Guests and residents enjoying the stunning pool
You can enjoy a sneak peek at the wonderful facilities via our video, where we sat down with Latitude One's Community Manager, Brendan Upcroft, as well as residents Lynne and Steve and Graeme and Carol to get an understanding on how this gold class facility will be a welcomed addition to their every day.