Events | Ingenia | Lakeside Lara | News
Lights, camera, action: Lakeside Lara rolls out the red carpet
Ingenia Lifestyle Lakeside Lara residents recently celebrated the opening of their new community cinema.
Ingenia Lifestyle Lakeside Lara Community Manager Cath Stahl said she is overjoyed the residents have access to a gold class cinema experience in their community.
"The $70,000 project has delivered a 41-seat cinema that features raked seating, wheelchair access, luxurious drapes that provide superior acoustic treatment and a modern data projector giving the residents all the comforts of the local movie theatre right on their doorstep.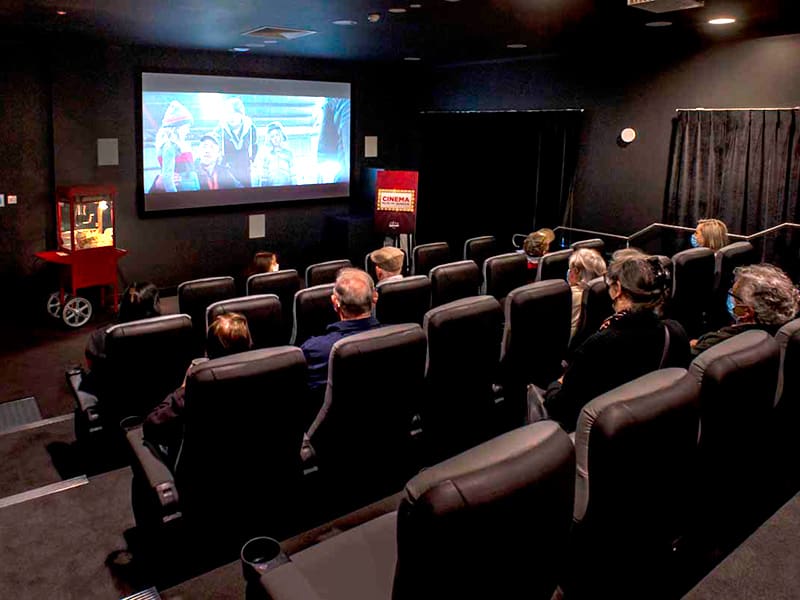 "Regular movie events are an important feature of the Lakeside Lara activity calendar with many residents looking forward to attending the weekly movie events.
"The community cinema means residents can enjoy a stylish movie experience without needing to travel to the local theatre."
The opening event was attended by Gayle, Murray and Bill, Lakeside Lara residents and Cath Stahl, Community Manager.