Featured | Freshwater | Ingenia | News | Resident Stories
Freshwater delivers on resort-style retirement living
One of the key motivators for active and independent retirees is creating a relaxing and social lifestyle, and the new resort-style clubhouse at Freshwater by Ingenia Lifestyle is helping residents achieve just that.
Tuesday 2 February 2021 saw residents of the Freshwater community eagerly lining up to get a peek inside the new $4 million resort-style clubhouse as State Member for Bancroft, Mr Chris Whiting MP and Ingenia Communities officially opened the new community hub.
Guests at the official opening were able to get an exclusive first look at the clubhouse which features a 20-metre swimming pool, lawn bowls green, pool tables, gymnasium, alfresco barbeque area and community cinema.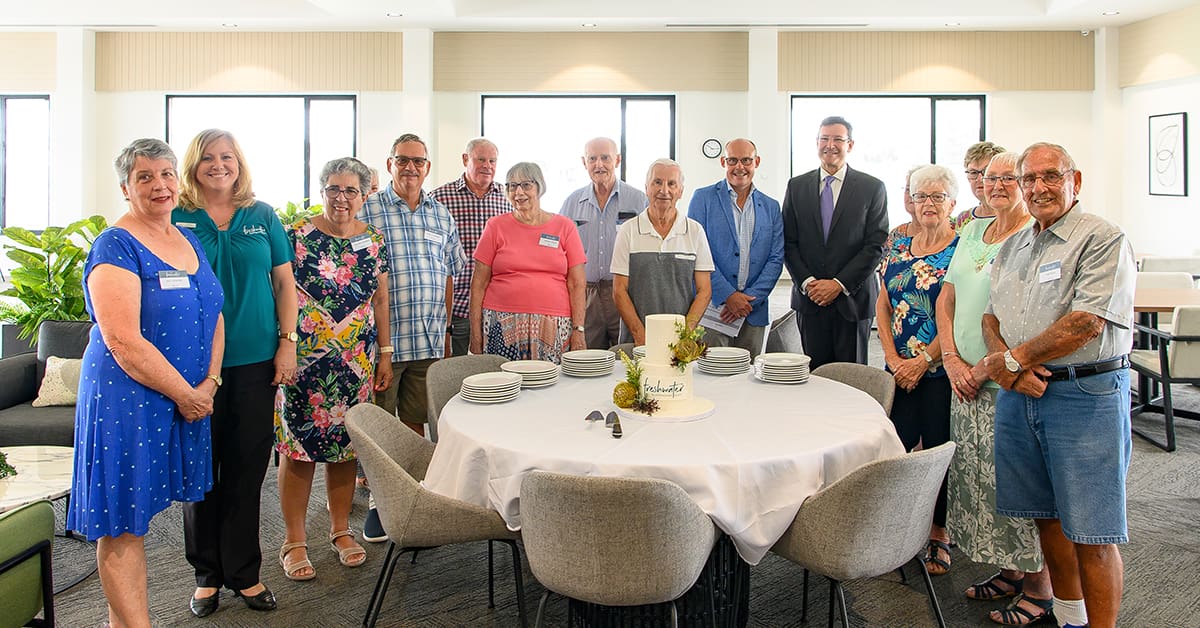 When asked about what the most important thing about their retirement years was, residents Diane and Tom Traill said having a quiet, convenient, and social retirement with community amenities were key.
"We've lived in this region for at least 40 years and decided it's where we wanted to retire – we've been at the Freshwater community since the latter half of 2020," Ms Traill said.
"We wanted somewhere that was close to everything and although we're not always the biggest social butterflies, it's great to know that there's always people around at the clubhouse to talk to.
"Tom loves the pool tables up at the clubhouse and has made some great friends, but what's nice is that it's up to you how often you make use of the clubhouse," Ms Traill said.
"You're always welcome to some time for yourself, but everyone loves chatting to you, if and when you pop up to the clubhouse.
A recent Plos Medicine study found that a physically active and positive social life offers major preventative health benefits for issues like dementia and mobility deterioration, supporting the need for residents to have easy access to regular low-intensity exercise and engaging group activity.
"At our age you have to keep yourself busy and active, because if you don't you just age very quickly − having the clubhouse and other social opportunities helps keep things exciting."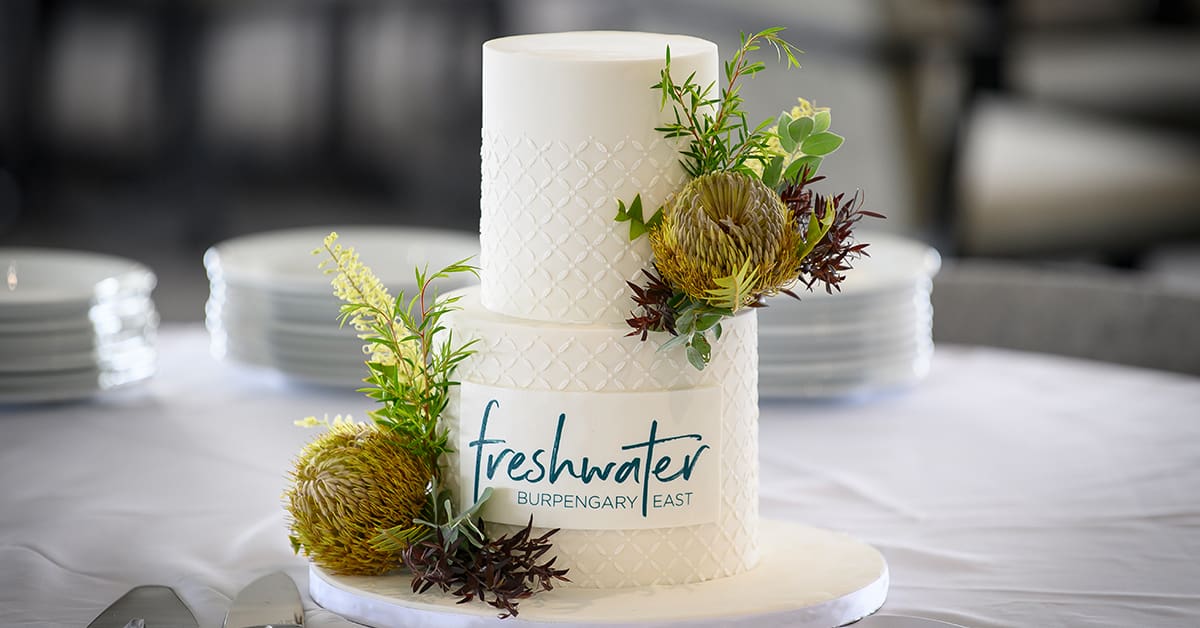 The most recent survey of Ingenia Lifestyle residents showed that more than 45 per cent of residents were influenced by the option of community activities.
In the 2016 census, over 50's made up more than 50 per cent of Burpengary East's population, which is driving demand for options that ensure retirees can live a healthy and independent lifestyle in the local community.
Ingenia Communities Regional Development Manager Matt Fedrick said it was important to prioritise the needs and aspirations of our senior community members.
"We want to ensure that there are social spaces and recreational facilities available on resident's doorsteps to make life as easy and enjoyable as possible," he said.
"Australians are living longer and just want to enjoy their life after years of hard work, so this is the perfect chance to transition smoothly into the retirement years with access to a range of luxury amenities."
The new facilities at Freshwater by Ingenia Lifestyle are designed to give residents at the community a dedicated space for activities and social gatherings.
Click here to find out more about Freshwater by Ingenia Lifestyle.