Hervey Bay | News
Hervey Bay's Sharon Manson awarded National Retirement Living Awards Salesperson of the Year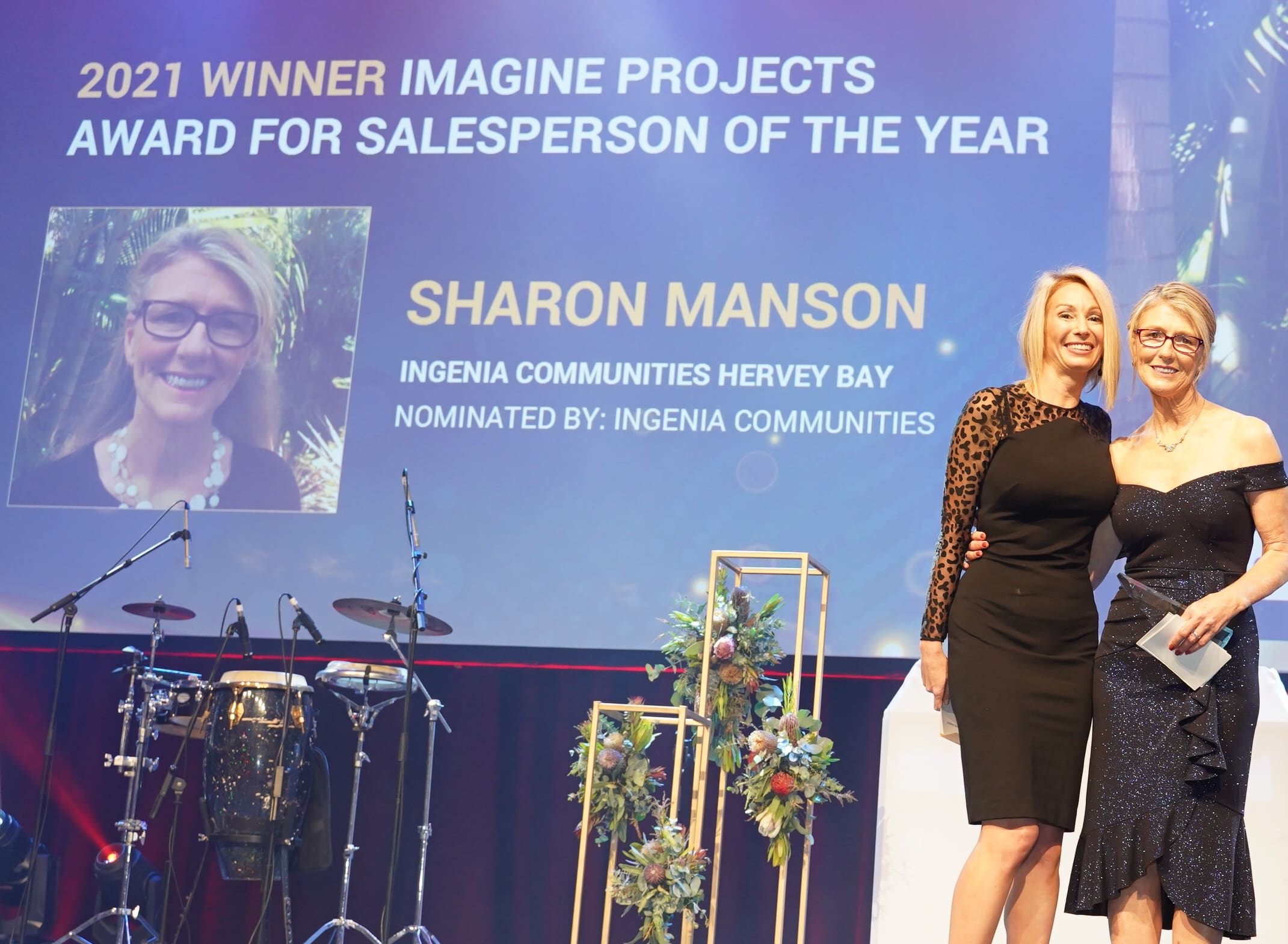 Ingenia Lifestyle Hervey Bay's Sharon Manson has been named Salesperson of the Year as part of this year's National Retirement Living Awards held in June.
Celebrating high achievement across all parts of the retirement living sector, the Retirement Living Council recognised the dedication and innovation Sharon has shown in her role as Community Sales Manager at Ingenia Lifestyle Hervey Bay.
Ms Manson said she was humbled to be awarded Salesperson of the Year, particularly against such worthy fellow finalists.
"It's such an honour to take part in the Awards alongside industry peers, and to be recognised for our work here in Hervey Bay is so lovely," Ms Manson said.
As a licensed real estate agent who also understands the complexities of the retirement living sector, Ms Manson is committed to ensuring potential buyers have a clear understanding of their options so that they can select a home and community that suits their needs – regardless of where they decide to buy.
"I think there is a real need for the creation of community and a commitment to transparency in the industry, which extends to advising potential residents that they should always consider, question and understand the options available when looking at any retirement community.
"I approach our customers as if I was advising my own family – I believe that extra attention and openness ensures that customers and their families can feel confident in choosing the community that best suits their lifestyle needs."
The success of Ms Manson's personal approach is evident in the attention she pays to buyers when their situation or needs change.
"There are times where circumstances mean that buyers have to delay their purchase – like a health issues or a delay in selling their existing home. It's important to us that we support prospective residents to work through their options, even if it does mean deferring their move for a little while," Ms Manson said.
"Sharon's deep passion and compassion for customers combined with a highly strategic approach to match customer and product sets her apart," Ingenia Communities General Manager Sales, Kate Melrose said.
"Sharon has worked to build strong relationships with the wider Hervey Bay community, and within the Ingenia community is a valued leader who is always encouraging colleagues to develop themselves and inspiring her team to deliver their best for customers.
"Despite managing ever-increasing sales volumes, Sharon and her team remain committed to openness and consideration with every resident, which speaks volumes about her character and her passion as a sales professional."