Hervey Bay | Ingenia | News | Resident Stories
The 'art' of retiring
Working out of Ingenia Lifestyle Hervey Bay, self-taught artist Owen Pointon has spent over two decades developing his skills as a wildlife artist.
From an early age, Owen took a keen interest in drawing, and only developed his passion for painting with acrylic later.
"I started out painting with oil, but my wife Margaret thought it was too messy, so I quickly changed to acrylic," laughs Owen.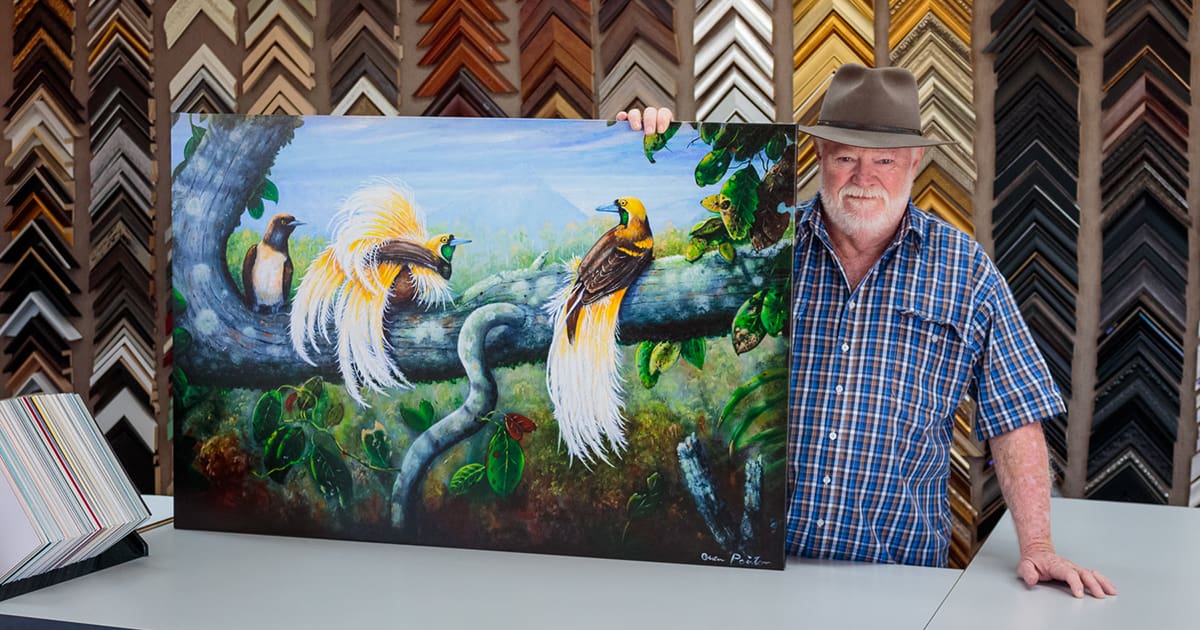 Owen has a deep affinity with the Australian landscape, however, his painting style naturally shifted from rural landscapes to tropical wildlife once he made the move to North Queensland. Influenced by d'Arcy Doyle, the well-known Australian artist, Owen's work pays tribute to Australian flora and fauna.
Retiring and downsizing to a new home at Ingenia Lifestyle Hervey Bay has brought Owen and his wife closer to family and friends, and given him more time to dedicate to painting – and he's loving every moment of his new lifestyle.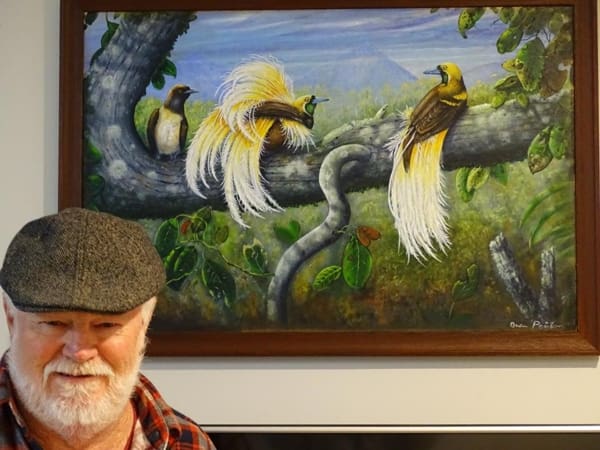 Since moving to Hervey Bay only 12 weeks ago, Owen said the decision was simple and was made over a glass of wine one afternoon between him and Margaret.
"We were drawn to the lifestyle, our daughter is only a short drive away so it was a no brainer, and we always loved going to Hervey Bay for holidays," said Owen.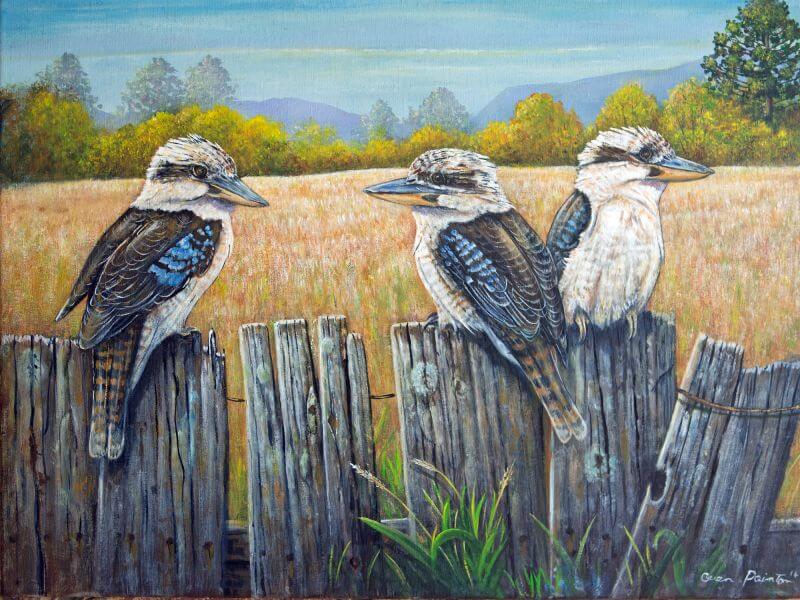 Owen is looking forward to the opening of the brand-new Ingenia Lifestyle Hervey Bay clubhouse, where he endeavours to kick start art classes for members in the Ingenia community.
"The clubhouse will be great when it opens – I'm looking forward to using the space to teach people how to paint, and when I'm not doing that, you'll find me on the green!" said Owen.
Owen's work is currently on display at local café and bar, The Depot Espresso, in Hervey Bay. A variety of his original works on canvas are available, plus prints – all can be purchased in-store or on his website here.