Natura | News
Natura Comes Together at the Clubhouse
The temporary clubhouse at Natura by Ingenia Lifestyle, Port Stephens has quickly become the social hub of activity for the growing resident community.
Located at the entrance of the Natura community (16 Trotter Road, Bobs Farm) the temporary clubhouse will serve as the main community gathering place, while the permanent clubhouse is being built.
Gently warmed by the morning sunshine, the cozy clubhouse is operational 24 hours every day and has a full kitchen, spacious lounge area, big screen TV, board games and brand-new coffee machine.
"Our community love their coffee so securing a quality machine that was fast and made a delicious brew, was priority number one when we opened the clubhouse," said Natura Port Stephens Community Manager, Debra Howard.
Whether it's meeting for a friendly game of cards over coffee, sunset happy hour or watching the big game on the TV, the clubhouse can comfortably play host to a variety of activities.
"Homes in Natura Port Stephens have induction cooktops, so we recently had a Sydney chef in the clubhouse who hosted an AEG cooking demonstration and then prepared lunch for everyone," said Debra. "The event was hugely popular and thoroughly enjoyable," said Debra.
Natura's brand-new clubhouse is under construction and the architect drawings of the new multi-purpose clubhouse, fitness centre, pool, BBQ area and lake boardwalk are something to behold. The clubhouse is expected to be completed in October 2024.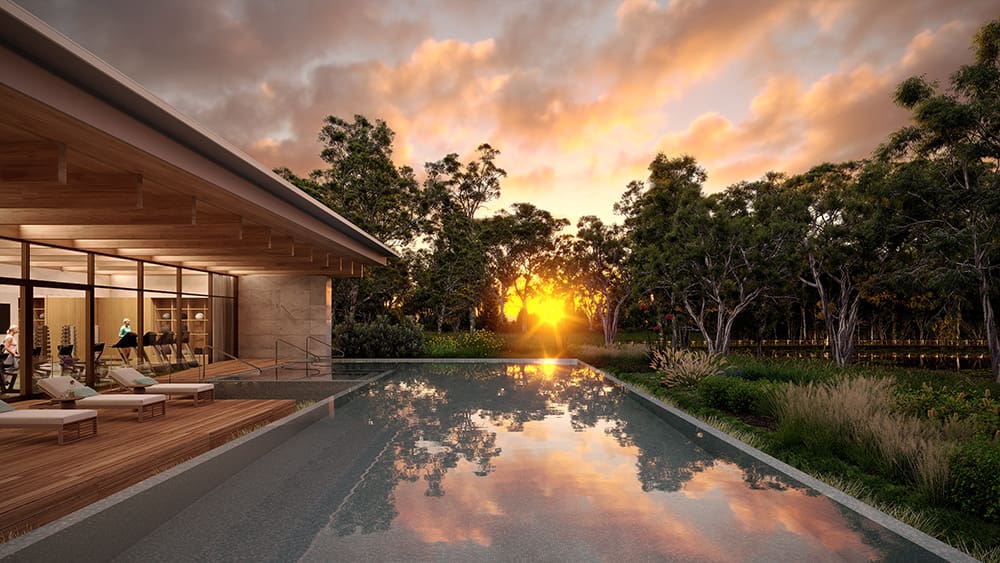 To learn more about Natura Port Stephens, call Sharee Richardson on 0408 295 737 or visit the sales office at Salamander Bay Square (opposite Coles) 2 Town Centre Cct, Salamander Bay.
WELCOME TO NATURA PORT STEPHENS
Natura by Ingenia Lifestyle offers the opportunity to live a connected and balanced life in an enviable location, close to natural landmarks and ample amenities. From the well-appointed clubhouse to future-proofed homes with premium inclusions, no detail has been spared to create a relaxing haven for you to enjoy the best life has to offer. Belong to a warm and welcoming community where conversations flow and interests connect.