Natura | News
Meet Natura's Community Manager, Debra
We were lucky enough to sit down with Debra Howard to find out about what a typical day as Natura's Community Manager looks like, as well as asking her some quick-fire questions.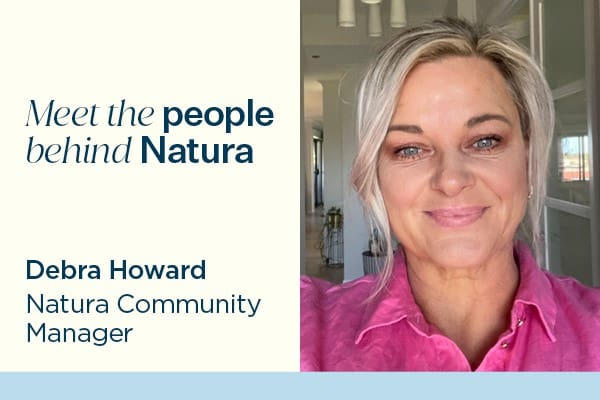 From coordinating resident shopping trips to ordering new clubhouse furniture and arranging resident inspections, no two days are the same for the multi-tasking Natura Port Stephens Community Manager, Debra Howard.
Newly opened and bustling with activity, this growing over 55s community in idyllic Port Stephens keeps Debra on her toes. Despite the many hats Debra wears throughout the day, she still makes time to catch up for a cuppa with the residents in the temporary clubhouse.
"Our clubhouse is cute and cozy and has a brilliantly fancy new coffee machine, which has been a hit for residents looking to venture from their homes to stay social during chilly winter months," said Debra.
In the short time it's been open, the temporary clubhouse has become the hub of activity at Natura, hosting regular 'bring a plate' dinners and card nights. It has also played host to a community breakfast and an AEG cooking demonstration, where a Sydney chef provided a delicious lunch for residents.
There is plenty more growth on the horizon for Natura, with the resident community expanding and construction underway on the clubhouse, which will include a gym and yoga studio, infinity pool, communal kitchen and dining room, craft studio, vegetable garden and cinema.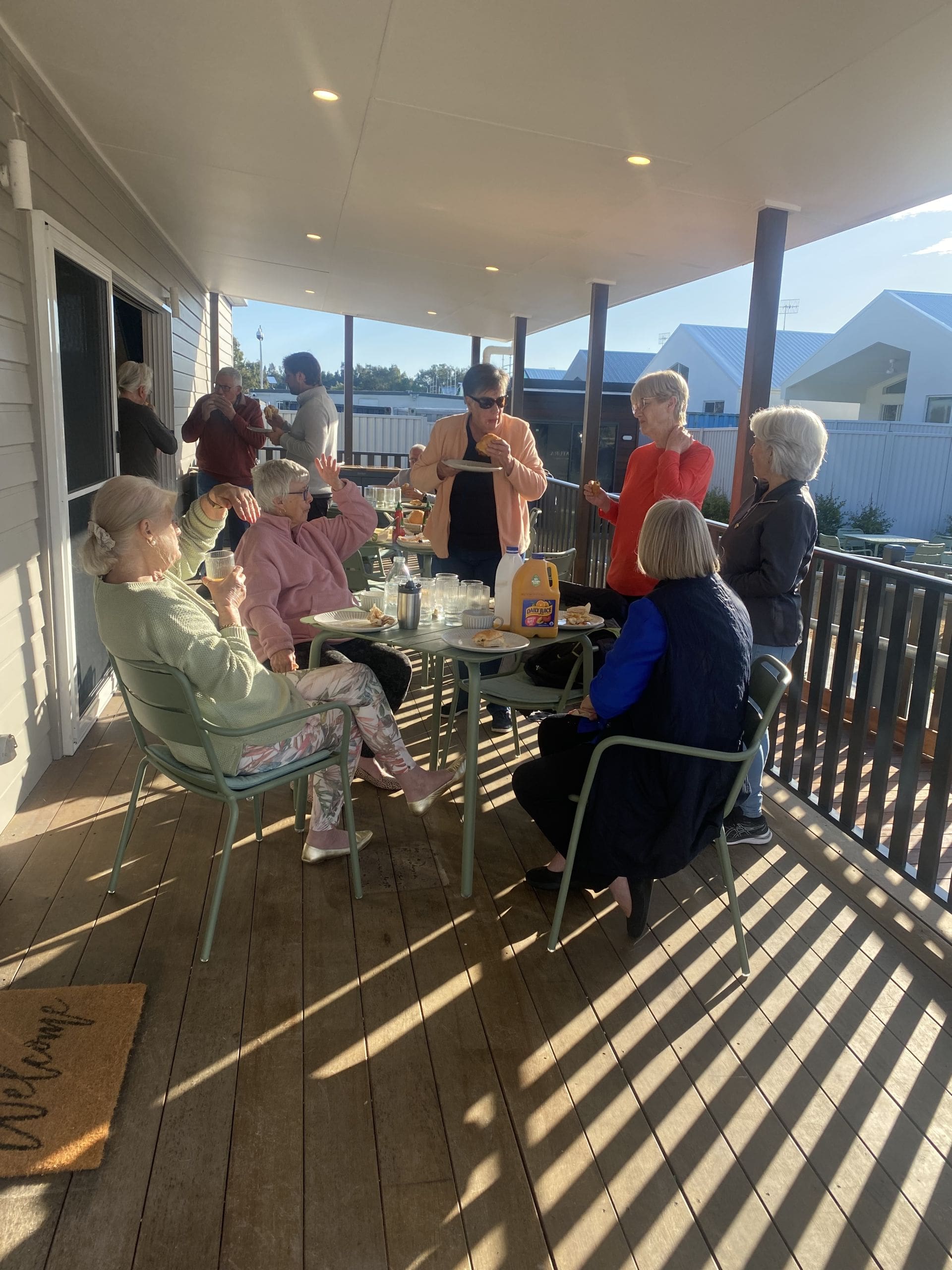 Debra said she loves the variety that each day brings as Natura continues to grow, and can't wait for residents to experience the new facilities.
As for her life outside of work, here's what Debra had to say to some of our quick-fire questions:
Where did you grow up?
Maitland, NSW. Growing up in the area, I spent a lot of time in the Port Stephens region with its beautiful beaches and amazing seafood. I consider myself a local nowadays!
What is your favourite colour?
Green – it's part of the reason I love working at Natura in such lovely green surrounds!
What's your favourite drink?
Espresso Martini
Where are you planning to visit for your next holiday destination?
I'm heading over to Queenstown in New Zealand next month. I can't wait!
What is your favourite style of cuisine?
Japanese food
How do you like to spend your personal time? Any hobbies?
I love gardening, and anything that gets me outside into nature!
Favourite music artist?
Imagine Dragons
Favourite TV show?
The Handmaid's Tale
Favourite movie?
Shawshank Redemption
We hope you've enjoyed getting to know Debra and look forward to shining a spotlight on the other members of the Natura team.