Ready to write the next chapter of your story?
Take our personalised quiz to discover what your next chapter could look like at Ingenia Lifestyle.
You've earned the opportunity to transition into a new lifestyle that lets you live life on your terms. A lifestyle that leaves the burdens behind and frees you to enjoy the things that can enrich your life.
At Ingenia Lifestyle, you can fill the next chapter of your story with new experiences, new friends, a worry-free life and endless days spent enjoying the things you love.
The only thing you'll wish, is that you decided to make the move sooner.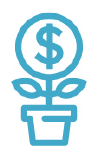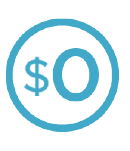 No exit fees or stamp duty
With our land lease model, you can save thousands on the cost of building your new home.
Enjoy the good life in a home and community created for relaxed, easy living.
With no exit fees or stamp duty to pay, there won't be any financial surprises.
When the time comes to sell your home, you keep 100% of any capital gains.
Register your details below to receive Ingenia Lifestyle's free next chapter quiz.
Ingenia Lifestyle is a leading owner, operator and curator of lifestyle communities in Queensland, New South Wales and Victoria.