#1
Do More of What You Love
Downsizing from a large family home opens up opportunities for over 55s to make the most out of life. Our range of innovative new retirement living homes in Lara, Greater Geelong require minimal upkeep, freeing more of your time and money to enjoy doing the things you love.
#2
Experience Lifestyle and Convenience on Your Doorstep
Situated within a rural peaceful town 15km from Geelong City, Ingenia Lifestyle Lara residents enjoy all the benefits of living in a safe and secure community environment just minutes from shopping, entertainment, dining and medical facilities, and and 40min from Melbourne.
#3
Enjoy Safety and Security Among Friends
Be surrounded by like-minded friends in a safe and secure community. Our over 55s community enjoys an active social calendar and wellbeing program where residents can set their own pace and live as independently as they wish.
#4
Free Up Cash and Enjoy Life!
The innovative ownership model of a land lease community allows a more affordable price, with no stamp duty, no exit fees and no council rates. By downsizing into an Ingenia Lifestyle community, you can free up equity and take control of your future in retirement.


Lara is Open for Inspection
See what your new Ingenia Lifestyle could look like.
Contact us to arrange a tour of our display homes and discover our vision for the Lara community.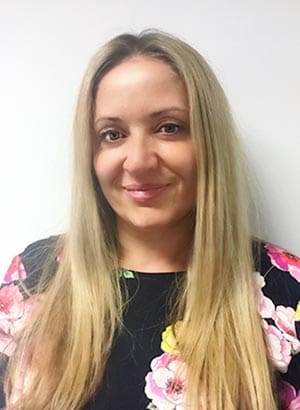 Zoe Ilich-Paul
Regional Sales Manager — Victoria
Zoe's positive enthusiasm and professional business approach will assist you in matching your lifestyle needs to a brand new house design option. With a Diploma in Events Management & REIV Real Estate Agents Representative Certificate, Zoe brings in-depth sales and management experience from the lifestyle community sector allowing her the skills and knowledge to effectively manage your downsizing transition into your new home.
"The best outcome for my clients is seeing the excitement on their face when they view their completed brand new home!"
Call 03 5282 6859 or fill out the form below if to discuss making your move to Ingenia Lifestyle Lara.

40 Watt Street Lara Victoria
For enquiries call Zoe Ilich-Paul on 03 5282 6859
This information is provided solely as general information and the final product may differ from what is displayed. Images and renders are indicative only. The fixtures, fittings and finishes displayed may include non-standard inclusions which may become unavailable and are subject to change. Prices are correct at time of publish and may change without notice. Please contact your project sales manager for more information.