Frequently Asked Questions
When it comes to moving into a lifestyle community, there is a lot to consider.
Here we provide answers to your most frequently asked questions.
Get Answers from the Industry Experts — Watch These Videos
Retirement Village vs. Lifestyle Community:
What's the Difference?
In this video, Rachel Lane—Author and Seniors Living Expert—explains the differences between retirement villages and lifestyle communities.
How are Residents Legal Rights Protected in a Land Lease Community?
In this video, Bob Browne—General Counsel Land Lease Living NSW—provides his expert insight on your legal rights within a land lease community.
What are the biggest challenges
facing seniors today?
In this video, Noel Whittaker—finance expert and international bestselling author—discusses what the biggest challenges are facing seniors today.
What does an Ingenia Lifestyle community offer?
Our communities offer you the opportunity to downsize and free up money so that you can make the most out of your new lifestyle choice. Our communities provide security and peace of mind with residents owning their own home, without the cost of buying the land, without paying any stamp duty and any complicated exit fees.
Our residents have additional benefits including access to our Ingenia Gold Card discounts and the Ingenia Wellbeing Program delivering health and wellness benefits. Our communities offer you the freedom to live within a private and peaceful environment with like minded neighbours while having the support from our village management team making it an easy, safe and affordable choice for over 55s.
Do I own my home?
Yes, you own your home and lease the land through a site agreement.
How much are the site fees and what do they cover?
Site fees vary, however, are generally between $120 and $170 per week. Site fees cover a variety of costs associated with running and maintaining the community including (but not limited to): your site rent, the use of all community facilities, maintenance costs of the community facilities, community gardens and streetscapes.
Council rates and village management costs are also covered, as well as the variety of staff that look after the community including a village manager and grounds staff. For more information on site fee costs and what they cover, contact the community you are interested in for more information.
Will I be eligible for rent assistance?
In most cases residents who receive a government pension are entitled to receive rent assistance which in effect will help reduce you weekly site fees.
As an example a single pensioner can receive up to $130.40 per fortnight (which could reduce the weekly site fees down to $55 – $105 per week) depending on your personal circumstances. Please see the tables at the bottom of this page for more examples of rent assistance calculations you can use as a guide.
For full information about how rent assistance is determined and calculated refer to www.humanservices.gov.au/rentassistance.
Will the site fees increase?
Yes, the site fees are adjusted annually in accordance with CPI and/or a market review every three years.
How secure is my site agreement?
As a resident, you are protected by the Residential Land Lease legislation in that state and your tenure is secured under this legislation. The owner of the community is required to honour all the obligations and comply with the provisions of the Residential Land Lease Communities legislation. For more information please speak with our Community Sales Manager.
Are there exit or deferred management fees (DMF)?
No, there are no exit or deferred management fees. Any capital gains achieved is yours to keep. If and when you decide to sell your home you can list with a real estate agent or we can sell your home on your behalf.
Are there any body corporate fees?
No, there are no body corporate charges, no council rates and no entry or exit fees.
Do I pay stamp duty when I purchase?
No, there are no government charges such as stamp duty or additional costs for preparing contracts.
Do I pay a legal fee?
No, however, you're more than welcome to consult a solicitor should you choose or require assistance.
Are there any other additional fees?
No, the only other outgoings are your own gas, electricity, water (some communities include water within your site fees), and phone.
When comparing living costs between a large family home versus downsizing to a lifestyle community, everyone's situation is different. We normally find people are better off per month after downsizing, plus they have freed up equity from the sale of their home.
What will happen to my pension?
Moving to a lifestyle community can affect your pension entitlement and eligibility for rent assistance. You may get less or you may get more. For many people their pension will remain the same and they will become eligible for rent assistance, which they didn't receive before.
Are there any restrictions on the type of home I might like to put in the community?
Any moveable dwellings brought to the community will need to be approved in writing by the community management prior to the dwelling being relocated on the allocated site.
Does a guarantee or warranty come with my home?
Yes, all homes come with a minimum six-year warranty to meet statutory requirements within the relevant state. All other warranties and guarantees within the home are passed on to you at the time of moving into your home.
Can I have visitors such as family and friends stay with me?
Yes, your guests are welcome to enjoy the facilities and activities. For longer stay guests, consent from the community management is to
be obtained.
Can I have pets?
Most of our communities are pet friendly for animals up to 10kg, however, all communities are different so please ask the community
management for more information.
Can I bequeath my home?
Yes, the home becomes part of your estate. Your beneficiaries can reside in the community if they meet the criteria, or they may simply sell the home.
Will there be a care package if I need one?
Yes, wellbeing and care programs for residents are available in most communities and deliver tailored information, advice and care coordination to improve health and wellbeing.
GUIDE: Rent Assistance Calculations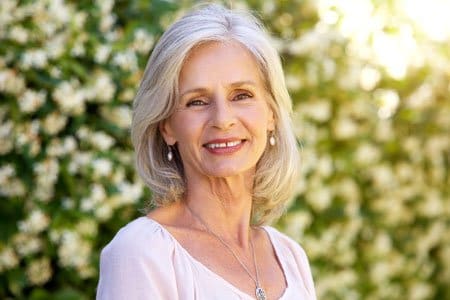 Shirley is single.
Her rent assistance will be calculated as:
Rent Paid

Minus Threshold
Excess
x75%
$340.00 p/fn

$114.00 p/fn
$226.00 p/fn
=$169.50 p/fn
Shirley's calculated amount of Rent Assistance is $169.50 p/fn, however, the maximum amount of rest assistance payable is $128.50 p/fn so this is the amount she would be paid.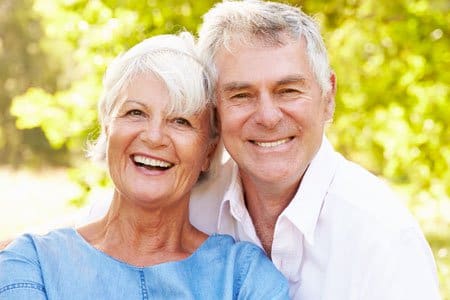 Graeme and June are a couple.
Their rent assistance will be calculated as:
Rent Paid

Minus Threshold
Excess
x75%
$340.00 p/fn

$185.40 p/fn
$154.60 p/fn
=$115.95 p/fn
Graeme and Shirley's rent assistance with the same site fees would be $115.95 p/fn.
All information supplied is correct at time of publishing and is subject to change at any time without notice.