#1
Do More of What You Love
Downsizing from a large family home opens up opportunities for over 50s to make the most out of life. Our range of innovative new retirement living homes in Logan require minimal upkeep, freeing more of your time and money to enjoy doing the things you love.
#2
Experience Lifestyle and Convenience on Your Doorstep
Positioned between Brisbane and the Gold Coast, and conveniently located close to Logan's shopping precincts, local amenities, medical facilities and public transport, Ingenia Lifestyle Chambers Pines truly is at the heart of it all.
#3
Enjoy Safety and Security Among Friends
Be surrounded by like-minded friends in a safe and secure community. Our over 50s community enjoys an active social calendar and wellbeing program where residents can set their own pace and live as independently as they wish.
#4
Free Up Cash and Enjoy Life!
The innovative ownership model of a land lease community allows a more affordable price, with no stamp duty, no exit fees and no council rates. By downsizing into an Ingenia Lifestyle community, you can free up equity and take control of your future in retirement.


Chambers Pines is Open for Inspection
See what your new Ingenia Lifestyle could look like.
Contact us to arrange a tour of our display homes and discover our vision for the Chambers Pines community.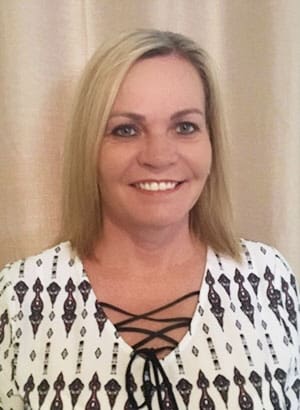 Lynda Ruddell
Project Sales Manager Chambers Pines
Lynda possess a strong level of commitment to her clients by focusing on a solid line of communication to achieve common goals. Lynda's 15 years in property and media sales allows her to work with you together and plan and prioritise your wishes so you gain the most effective results.
"Are you ready to free up equity in your existing home and make your move into a new lifestyle you deserve? Let's chat about how to make it happen."
Call 0475 969 355 or fill out the form below if to discuss making your move to Ingenia Lifestyle Chambers Pines.

2 Koplick Road Chambers Flat Queensland
For enquiries call Lynda Ruddell on 0475 969 355
This information is provided solely as general information and the final product may differ from what is displayed. Images and renders are indicative only. The fixtures, fittings and finishes displayed may include non-standard inclusions which may become unavailable and are subject to change. Prices are correct at time of publish and may change without notice. Please contact your project sales manager for more information.